WHAT IS FINANCIAL PLANNING
Financial Planning is a process that helps you to achieve your financial goals and realise your dreams.
WHY DO YOU NEED A FINANCIAL PLAN
To take charge of your financial life by making a better job of your spending, saving, investing and managing risks in life
WHAT ARE COMMON MISTAKES IN FINANCIAL PLANNING
Waiting for money crisis to start planning
According Low priority for managing personal finance
Not setting measurable goals and Confusing plan with products
WE WILL HELP YOU MANAGE YOUR FINANCIAL GOALS
WHY MAX SECURE FINANCIAL PLANNERS?
SEBI REGISTERED INVESTMENT ADVISER
FEE-ONLY
Provides transparent fee only services.
UNBIASED
Recommend Direct Mutual Funds and Online Term Life Insurance Plans.
PROFESSIONAL
Qualified and highly experienced Professionals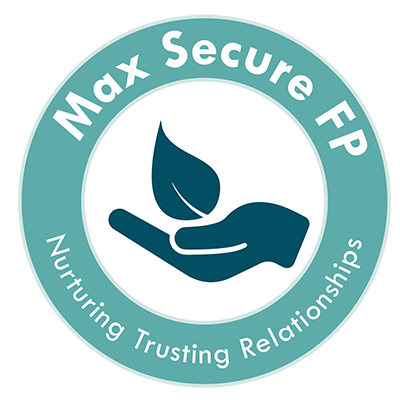 TRUSTWORTHY
Professionals with proven integrity and honesty.
COMPETENT
Updated with the latest developments in financial markets
FIDUCIARY
Clients first approach and their interest kept uppermost in mind that provides the comfort of maximum security to the clients
HOW IT WORKS
The process is a global process as prescribed by Financial Planning Standards Board, India.
Incorporates services to be offered and fees to be charged
Income, Expenses, Assets, Liabilities, Goals, etc.
Made simple & easily understandable for clients
Findings are discussed with the clients and reports shared
Direct Mutual Funds and Online Insurance Products, etc.
Review of Financial Plan and Monitoring of portfolio
About US
"Helping you to improve your Financial Life and nurture a trusting relationship."
We, at Max Secure Financial Planners, by providing fee-only financial planning advice, are not only independent of product sales but also provide unbiased recommendations by keeping the client's interest uppermost in mind and creating a roadmap for financial freedom. Our expertise ranges across Comprehensive Financial Planning, Goal based Planning, Investment Advisory & Planning, Financial Goal Planning to Financial Literacy. We have prepared Financial Plans for more than 100 clients, based in Mumbai, Navi Mumbai, Pune, Thane, Bangalore, Delhi, Bhubaneswar, and NRI. Mr. Prakash Praharaj, the Founder and Chief Financial Planner of Max Secure Financial Planner is a Certified Financial Planner and a Certified Personal Financial Adviser from NISM.
Read OUR BLOG
Recent posts