Our Mission
"Helping you to improve your Financial Life and nurture a trusting relationship."
We, at Max Secure Financial Planners, by providing fee-only financial planning advice, are not only independent of product sales but also provide unbiased recommendations by keeping the client's interest uppermost in mind and creating a roadmap for financial freedom.
Our Team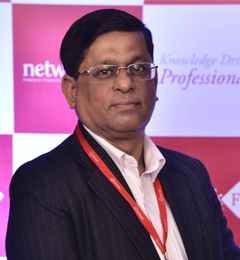 Mr. Prakash Praharaj
Founder & Chief Financial Planner
Shri Prakash Praharaj has a passion for excellence. He has been awarded two gold medals for securing top positions both in Graduation and Post Graduation in Commerce. He is an MBA with specialization in Finance and marketing. He has been awarded Diploma in Treasury, Investment, and Risk Management besides CAIIB from the Indian Institute of Bankers. He is a Certified Financial Planner and a Certified Personal Financial Adviser from NISM. He is also a SEBI registered Investment Adviser vide no INA 000000045 dated 2nd August 2013 .
Shri Praharaj started his career with Reserve Bank of India and then joined General Insurance industry as an Asst Admin Officer. After three years, he joined State Bank of India as a Probationary Officer in the year 1983 and got wide exposures in various areas of retail banking and Treasury operations for 22 years with last assignment in the Treasury Department at Corporate center. He then joined Life Insurance industry in the year 2006 as Chief Risk Officer of SBI Life Insurance Co Ltd. With the all-round experience in all major financial services, i.e., general insurance, Banking, Investments and Life Insurance, he decided to make available his expertise by providing independent advice. The promoter is committed to spreading financial literacy and guide clients to achieve their financial goals and realize their dreams by providing right financial planning advice.
Shri Praharaj is a leading columnist on Financial Planning and Insurance. He has taught MBA students Financial Planning at ITM Vashi, Security Analysis & Portfolio Management at IIBM, Sanpada, Navi Mumbai and worked as a professor in Finance (Adjunct) at IBSAR, CBD Belapur. His views and articles have been published in Financial Express, Economic Times, Mint Money, Business Standard and ET Wealth. His book "Your Everyday Guide to Personal Finance and Insurance" has been published by CNBC TV 18 in 2015.
Read more about the founder….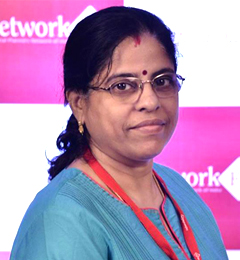 Mrs. Sanjukta Praharaj
Head (Operations) and Financial Planner
Mrs. Sanjukta is a postgraduate and has the background of academics as a lecturer. She is a Certified Financial Guardian(CFG) in personal finance. She looks after investments and online Term Insurance. She also researches on Insurance products both Life and Non-Life.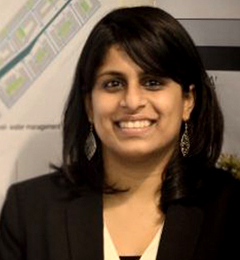 Ms. Sonali Praharaj
Graphic Designer
Ms. Sonali is a designer and is an adviser for our web and graphic design services for our websites and programs.