Your Everyday Guide to
Personal Finance and Insurance
CNBC TV 18 has published the book

"Everyday guide to Personal Finance and Insurance"

authored by

M

r.

Praharaj.
Deviating from run-of-the-mill books on Insurance and Personal Finance, Your Everyday Guide to Personal Finance and Insurance, talks about very real issues that impact retail investors. Without following a structured 'class-room' approach, it delves into the basics of financial planning, directly addressing top-of-the-mind questions that perplex both first time and experienced investors. Touching on issues that range from relationships with money and basic principles of investment to the need for women to be financially literate and planning at different life stages, amongst many other relevant themes, the book is a compilation of carefully selected blog pieces and newspaper articles by Prakash Praharaj, a certified financial planning professional and certified personal financial advisor. Leveraging his vast experience of 30 years in the financial services sector, which includes stints at Indian banking and insurance sector stalwarts, the author shares his insights and counsel through this book which is divided into three distinct segments – Financial Planning, Life Insurance and FAQs on Personal Finance. Ideal for today's lifestyle, where information is gathered in bits and pieces, on-the-go, this book is presented in the form of crisp, blog-sized, easy to assimilate nuggets of information, making it a valuable guide to both the sequential reader and the random page-flipper.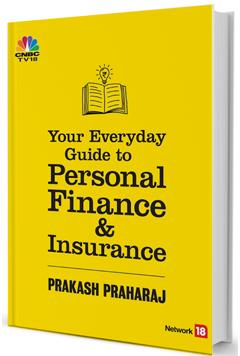 Media (More than 25 articles & publications)
We have published many articles on personal finance in various national newspapers and Journals eg The Financial Express, The Economic Times, The Business Standard, The Times of India, The Mint Money, The Business Bhaskar, The Indian Express, The ANMI Journal among others.